Tours
LOVINA TOUR
A one day tour to The Hot Springs, Buddhist Monastery, Munduk water fall, lake Tablingan and lake Braten and its lively market and Botanical gardens.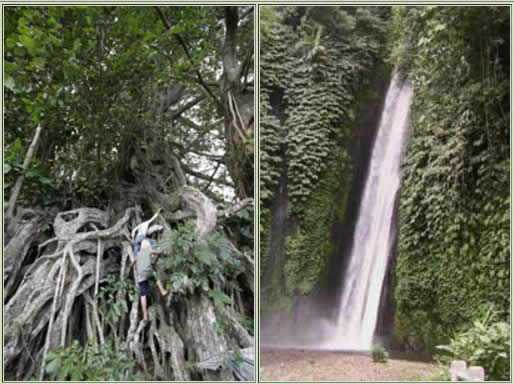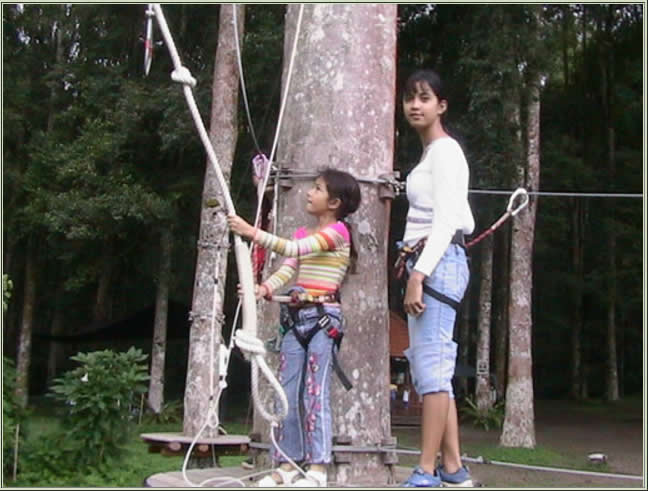 ---
SEKUMPUL TREK
An amazing easy trek through beautiful mixed farm land and forests. Five waterfalls situated in a forest setting. Enjoy lunch at a Balinese farm house looking down the valley. See the true unspoilt Bali on this tour.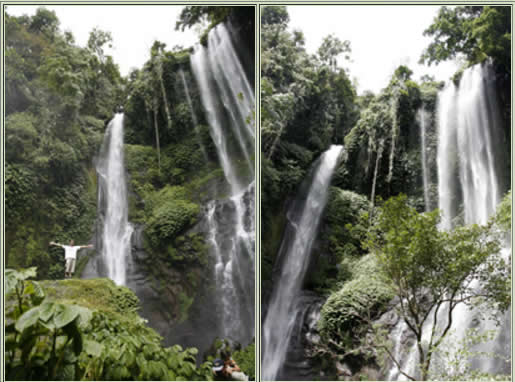 pictures by Annemieke Liem


pictures by Annemieke Liem


pictures by Edward Liem (l) and Annemieke Liem (r)
---
SINGARAJA TOUR
Experience a typical Balinese town with its colourful markets, Chinese temple, museums, Royal Palace and shopping centre. After Singaraja head east to the cold spring water pools of Air Sanih and on the way stop and see some unique fresco styled temples.


---
WATER SPORTS AND DIVING
Great diving and snorkelling spots, including the incredible coral at the Island of Menjangan in the National Park, or the American ship wreck at Tulamben and the local reef of Lovina.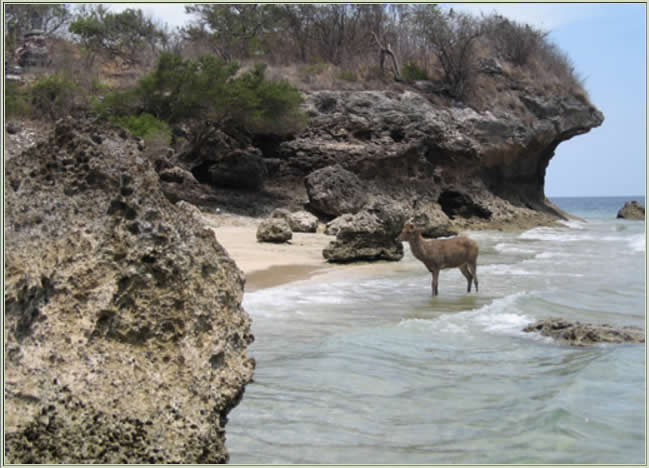 ---
DOLPHIN WATCHING
Enjoy a trip on a traditional outrigger boat on the Bali sea. Watch pods of dolphins frolic and if your lucky you might even see whales or a turtle.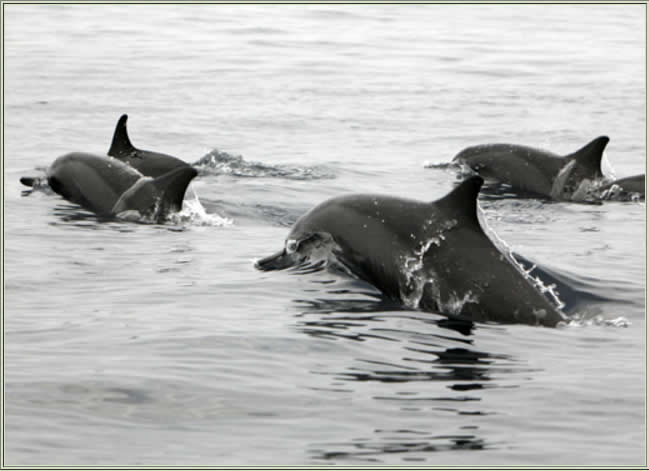 picture by Edward Liem
Also great snorkelling and diving opportunities available in Lovina and close by at the national park.
---
TRADITIONAL NORTH BALI
North Bali is a culturally very rich area of Bali with traditions differing from the rest of Bali.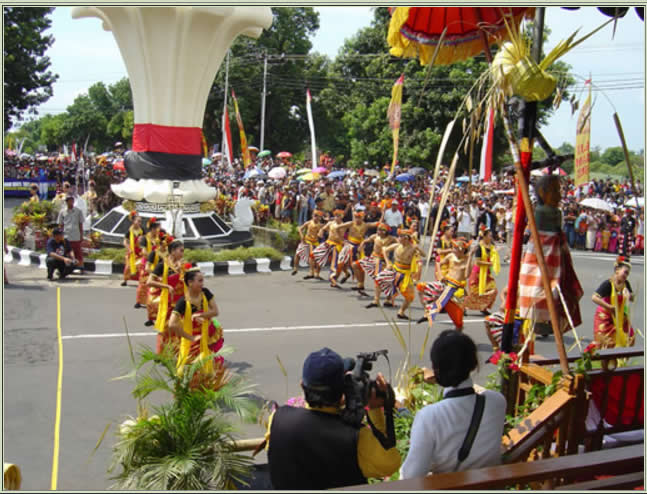 Singaraja the old capital of Bali holds many colourful street parades throughout the year.


North Bali has many stunning rice fields and mountainous scenery to enjoy.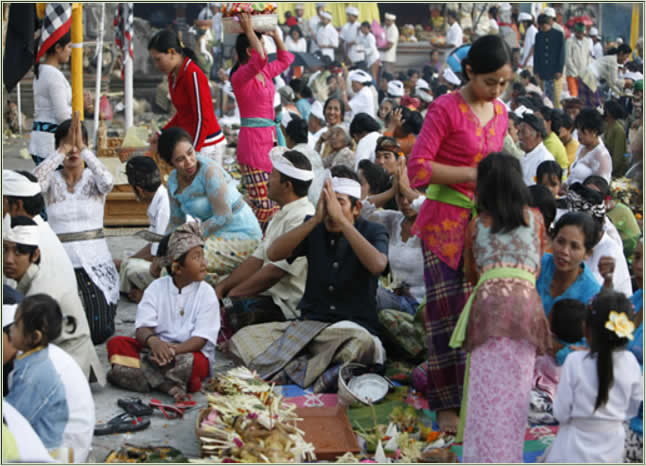 Colourful Hindu ceremonies abound in northern Bali.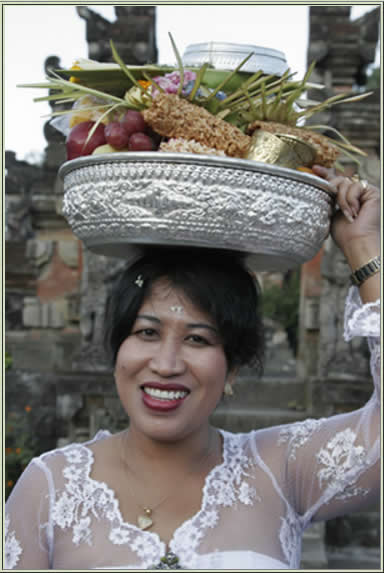 ---
share this page